---
FlareX Overview
FlareX is a cutting-edge, optic-based, multi-spectral continuous monitoring system, designed to analyze the gas flaring process in order to assist operators to reduce air pollution footprint.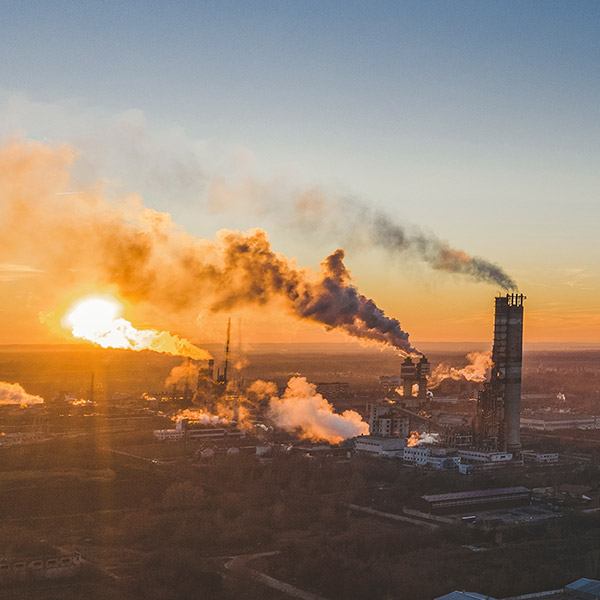 Readings from the FlareX help operators to automate and optimize the operational processes, as well as comply with the prevailing regulations. The readings are sent over various notification channels, either over OT network or over public networks, while maintaining tight cyber-security-related aspects.
The system combines innovative Artificial Intelligence (AI) and Deep Machine Learning (ML) technologies with image processing, to accurately and reliably detect the presence of the pilot flame, smoke presence and opacity, by its all-various characteristics, while providing real-time alerts for any irregular operation.
The FlareX solution is remotely installed, cost-effective and simple to operate and maintain.
Designed to Comply with the Prevailing Regulations
United States Environmental Protection Agency (EPA) Method 22 & Method 9
National Emission Standards for Hazardous Air Pollutants (NESHAP) Subpart CC (40CFR § 63.670)
American Society for Testing and Materials ASTM-D7520
Embedded capability to implement and adapt to the changing regulatory amendments that may arise in the future come
---
---
Key Features and Benefits
Autonomous real-time 24/7 monitoring, detection and control of the following features:
Live multi-point & multi-spectral analysis of the flame
Lack of pilot flame in case the pilot flame goes off
Presence of visible and non-visible black smoke
Smoke emission (low combustion quality)
Combustion Efficiency threshold
Flame Size & Footprint (FF)
Smoke Index (SI)
Flame Stability (FS)
Heat Release (HR + Net Heat Value)
Continuous logging, data recording & storage for 7 years
Comprehensive report management system, utilizing customized video reports and event log extraction
Installed as a standalone system entirely separated from the operational network, or seamlessly integrates with the enterprise Supervisory Control and Data Acquisition (SCADA) systems, loop-based/Modbus connectivity, ensuring cyber secured interference or Application Program Interface (API)/Comm secured interfaces
---
---
The system reliably and accurately operates in changing weather conditions like rain, cloudy environments, wind, direct sunlight, snow and nighttime

Audio-visual real-time alerts and messaging, via SCADA, Short Messaging System (SMS) & emails

All the components are installed remotely (Class I Division 2 per International Electrotechnical Commission (IEC) 60079), no intervention with the operational process nor any downtime during installation or maintenance

CAPEX saving: meaningful savings compared with the indirect approach, cost competitive with other direct solutions

Sizeable saving of potential carbon tax penalties associated with flaring and CO2 emissions

Fully virtualized environment ensuring 99.99999% uptime

Local on-premises installation or cloud-based system as a Service (SAS) deployment
---
---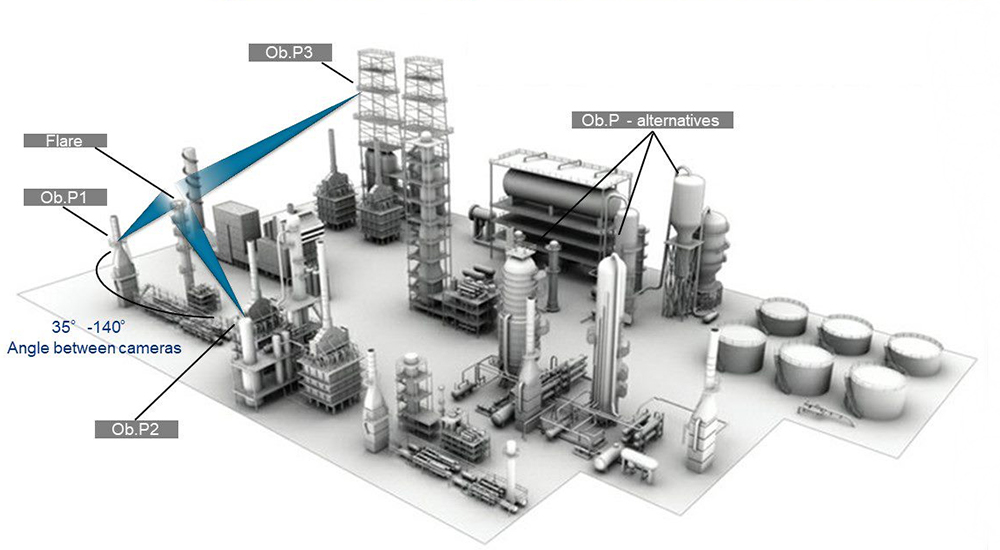 ---
If you are looking for a state-of-the-art cost-effective solution to enhance flare performance, save OPEX and comply with the prevailing environmental requirements,
Or looking to become a business partner,