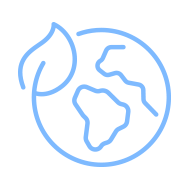 Environmental Agencies
Simplicity, elegance, compliance and potency, the CLEANFlare Flare Stack Monitoring and Control System offers enhanced factory management and peace of mind.
Installed remotely from the flare stack and boasting autonomous operation, the solution provides 24/7 protection. The solution operates under all weather conditions, providing continuous and accurate monitoring of all flare stack activity.
Unfettered by weather, exposure to direct sunlight, high stack temperatures and the extreme conditions within the stack, CLEANFlare utilizes advanced, AI-based video processing representing a revolutionary new approach to monitoring compliance that mitigates environmental stresses and helps management comply with mandatory regulations.
Established in 2006, Production Technology LTD supplies SCADA, safety and security image processing solutions to clients over a broad range of industries. With installation base of 15 countries worldwide, the company and its products have successfully tackled the most demanding environmental conditions offered by both industry and nature in addition to managing client's cyber security needs and leading various large-scale integrations.
The company is led by team of seasoned professionals with both operational, technical and management skills.